What Builders & Developers should know
Costs
The timber frame system is a fixed cost solution for builders and developers for either a supply or supply and erect package.
Speed
Timber frame can reduce your construction time by up to 30%, no matter what the weather the timber frame can be erected as a full scaffolding system is in place prior to commencement.   Plumbers and electricians can begin work as soon as the Timber frame structure is up. This means these trades will be working on a house within a week of installation.
Foundations
The advantage of a lightweight construction method means that a less expensive foundation is required. Just like a human skeleton, timber frame is engineered to precise tolerances and is strong and durable. Buildings can be achieved in areas with poorer ground conditions due to this mix of lightweight with rigidity, strength and durability.
Snagging
Any issues that could potentially arise with a timber frame can be eliminated before it leaves the factory. As it is a dry form of construction there is no requirement for drying out time, there is less risk of shrinkage and lower callback rates.
Productivity up while staff numbers are down
The number of personnel required to complete a timber frame structure is less that is required for other forms of construction, the panels arriving on site are numbered and stored in sequence to ensure smooth erection. Handling is reduced as a crane is used to lift the panels from the trailer to the building. More units can be built, with less staff in a shorter time period.
Health & Safety
A full scaffolding is erected before panels arrive onsite which offers all tradespersons an extra barrier of safety in their working environment. Due to a reduction in waste and excess material coming to site there are less unnecessary hazards. Timber frame sites are far tidier and therefore safer than other sites.
Process
Design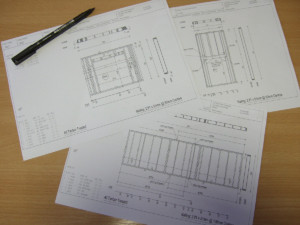 After we have agreed the contract, TTFC will engage an independent structural engineer to design all the structural elements of the timber frame and provide us with a full structural report. Your allocated TTFC project designer will take your drawings and design the timber frame replicating your plans. You will then be issued with a footprint drawing so your engineer can design the foundations. A 3D computer model of the building will be generated which will allow clear visualisation of the project at hand. You will then be issued with a full set of drawings to sign off to proceed with manufacturing.

Manufacture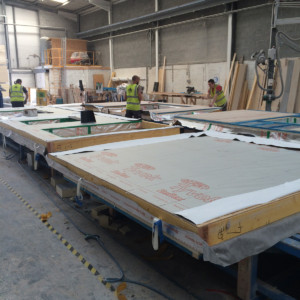 After sign off, we will begin preparations to begin manufacturing. The technician will begin generating production drawings and cutting lists, meanwhile the production team will order in all necessary materials and book a slot in the factory in line with an onsite start date. Once all is in place, we begin the manufacturing process, building it to the specification and design you have chosen. Firstly, we begin by cutting all the timber studs through our automatic saws to the correct size. Once complete we begin the assembly of the panels through a quality controlled production line ensuring accuracy. The panel are then stacked and loaded, ready for delivery.
Installation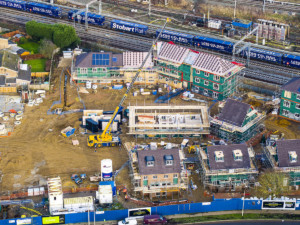 Once we arrive on site, the completed wall panels and floor cassettes are carefully lifted and secured into place with a crane. The roof structure is then installed, ready for your roofer to complete. Once we have left site, M&E contractors can then move in on site to complete first fix. The final stages can then start, with the final insulation, air-tightness and plasterboard fitted, plastering can begin. Within weeks, you could be completing second fix elements and decorating.